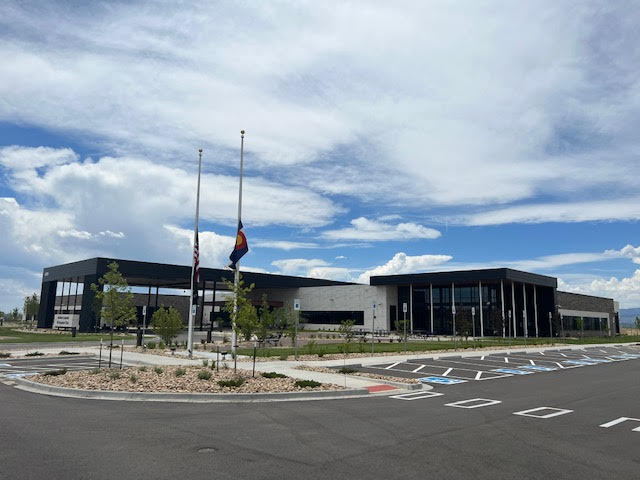 Northern Colorado VA "Super Clinic"
The Cheyenne Veterans Affairs Health Care System announced today that they are moving forward with the next phase of preparation for the new Northern Colorado VA "Super Clinic," projected to open in the Spring of 2022.
"Today marks the three-month count down to the opening of the new Northern Colorado Super Clinic," Medical Center Director Paul Roberts said. "In an effort to make this transition as smooth as possible, we need to start early in amplifying our resources and focusing our efforts on ensuring we continue to provide the best care possible." Roberts said he has identified Associate Chief of Staff Dr. William Holland as the chief medical officer for northern Colorado and has appointed him as a member of the executive leadership team. "This addition signifies the importance and significance of northern Colorado as an equal and distinct partner in our governance structure henceforth for our collective health care system," Roberts said. "Dr. Holland will represent all operational aspects of the Northern Colorado VA Super Clinic and sits on the Executive Quality Board for all governance decisions. The Cheyenne VA will, for the first time in our history, embark on a dual campus operational platform represented equally under a single governance board," said Roberts. To begin this transition, Fort Collins primary care activities are migrating this week to the Loveland VA Community Clinic located at 5200 Hahns Peak Drive in Loveland. Veterans will continue to see their same primary care provider and care team at the new location. "This will help concentrate primary care operations in Loveland, while opening space in the Fort Collins clinic for increased COVID-19 vaccinations (serving as the vaccination hub for northern Colorado Veterans), and open space for increased specialty care services as COVID continues to decrease," Roberts said. Roberts said the Fort Collins VA Clinic, located at 2509 Research Boulevard, will continue to provide services for the next few months, as we simultaneously close the Fort Collins clinic and open the new super clinic. In addition to developing a new COVID vaccine hub for northern Colorado and introducing specialty care services, the Fort Collins VA Clinic will continue to provide expanded mental health services to include more face-to-face appointments; audiology services; laboratory services; and tele-health. The new Northern Colorado VA Super Clinic is currently under construction and will be located at 4575 Byrd Drive in Loveland. The new clinic will be more than twice the size of the current Fort Collins and Loveland clinics combined. Roberts said he has requested the hiring of an additional 60 staff members for a total of 200 employees for the new clinic that will provide primary care; mental health; radiology; dental; physical therapy; social work; laboratory; pharmacy; audiology; optometry; and specialty services such as cardiopulmonary and podiatry. Washington, DC based
Epic Consulting LLC
was awarded the contract to build what is essentially a medical office building with the VA as the sole tenant. The lease is for 20 consecutive years and construction is expected to be completed by March 1, 2022. Questions or requests for interviews should be directed to Cheyenne VA Public Affairs Officer Sam House,
samuel.house2@va.gov
or
307-778-7523
.